I've gone through the guide on adding a new device, but it never shows in the dashboard(see screenshot).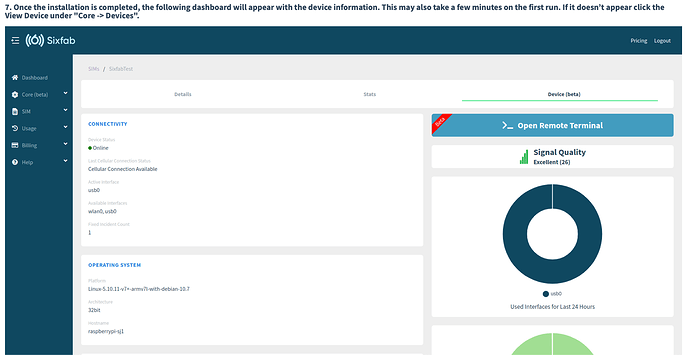 The device status shows "Online" in the SIM List. However when I click on the device, then go to the "Device(beta)" tab, I only ever see the prompt for creating a device.
Is this functionality knowingly down or are there steps I can take to troubleshoot?