Hi there,
I currently am running a setup with a raspberry pi 4 and the 4G hat with a Telit LE910C1-EU and sixfab sim card. I was able to connect to LTE after installing Sixfab CORE. However the device doesn't show up on the dashboard. This is all I get.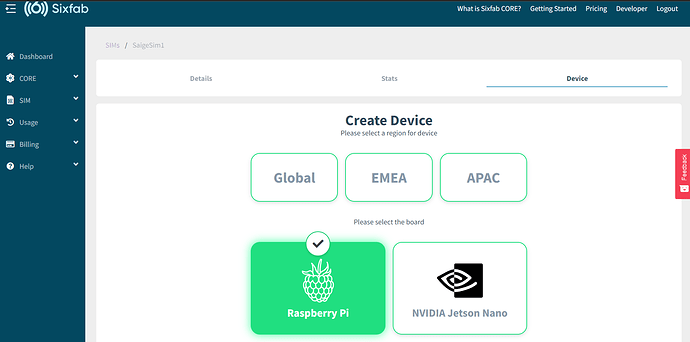 Is there something I need to do extra to correct this?
Thanks in advance for your help!