I just received a Raspberry Pi 4G LTE HAT with a Telit ME910C1-WW modem. When following the steps to set up Ethernet Control Module and setting the APN, it returned a +CME ERROR: 10 (no SIM detected), as you can see in the screenshot below: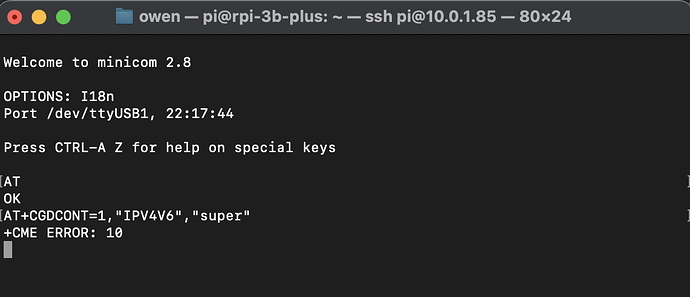 Everything on the hardware side looks okay, no bent pins on the SIM module and the SIM card looks to be seated correctly. I tried doing a firmware update on Windows and while that was successful, the reported firmware version is still the same.
When plugging the HAT over USB into both a Windows computer and the Ubuntu VM on my laptop, both network managers on both operating systems are reporting that I need to insert a SIM even though the SIM is very much inserted as you can see in the photo below.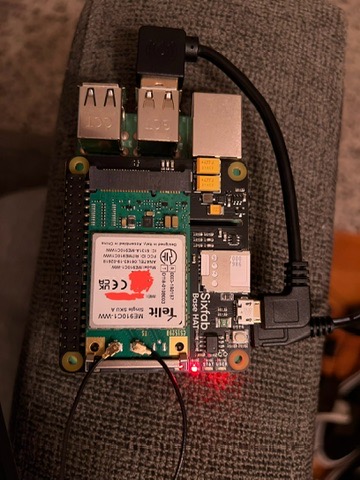 What gives? Is my modem possibly faulty? This was happening before the firmware update as well, giving off the same +CME ERROR: 10 when attempting to set the APN.
I should also mention that I am using the Sixfab SIM card, but when attempting to insert an old Verizon SIM card I had lying around, it was still reporting that a SIM was not being detected.