Looking forward to getting started with sixfab, but ran into a bit of an unexpected roadblock.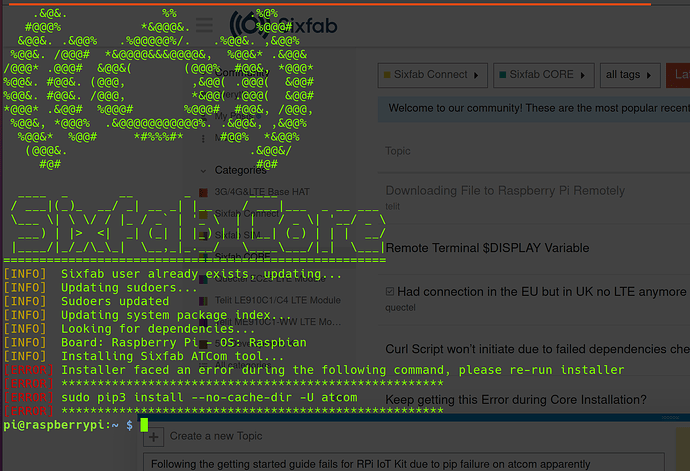 Following it's instructions attempting to install atcom via pip:
sudo pip3 install --no-cache-dir -U atcom
results in: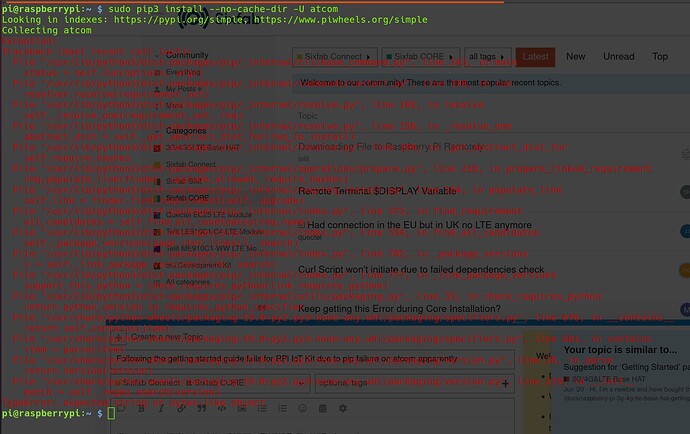 Any idea what this could be?
Python version: Python 3.7.3
Pip version: pip 18.1
cat /etc/os-release:
PRETTY_NAME="Raspbian GNU/Linux 10 (buster)"
NAME="Raspbian GNU/Linux"
VERSION_ID="10"
VERSION="10 (buster)"
VERSION_CODENAME=buster
ID=raspbian
ID_LIKE=debian
HOME_URL="http://www.raspbian.org/"
SUPPORT_URL="http://www.raspbian.org/RaspbianForums"
BUG_REPORT_URL="http://www.raspbian.org/RaspbianBugs"

Thanks for any insight that can be provided