Running Bullseye on the raspberry-pi 4B 2GB - Setup for ECM mode.
Using the online remote terminal -
After a checking on the device using AT commands as specified here: Cellular Internet Connection in ECM Mode, I get a python error shown in the image: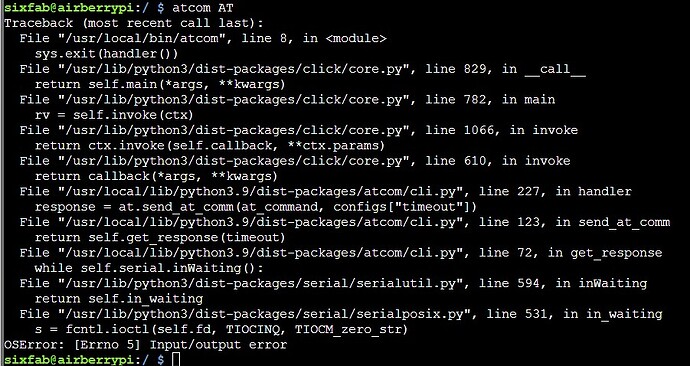 The reason I am looking at the AT commands is because ECM mode seems to shut down after some time, even if I am sending packets every 3 minutes… That lead me to look at what davidbonn published here: Another ECM Mode question
One problem compounded by another - Help?!
P.S. AT commands work fine, for a while, after a reboot of the entire system.