Hello,
Having an issue where the Core curl script keeps finding the wrong Python installation. I originally had Python 3.5.x installed, so I updated the default Python (for both python and python3) to Python 3.8.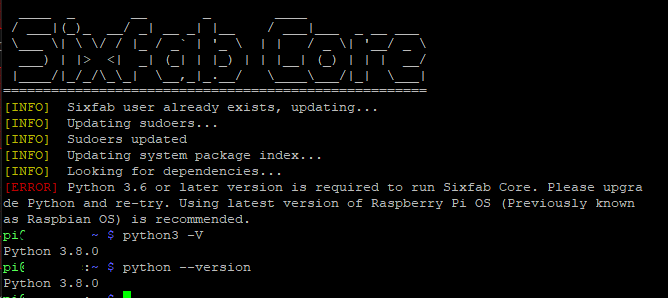 Even though my python has been updated, the script keeps kicking me out stating that I need a higher version.
What do I need to do to allow this curl script to keep going? I modified the .bashrc file to point to the new python version, but the script keeps finding the wrong version.