HI,
new install - Iot Hat, attempted PPP and QMI connection modes & Multiple sim.
QMI failes at: requestRegistrationState2 MCC: 530, MNC: 1, PS: Detached, DataCap: UNKNOW
and just loops at that line.
I have noticed that working configurations ive seen online PS: is allways attached, what is PS and what does it mean?
PPP failes at: [IPCP ConfReq id=0x1 <addr 0.0.0.0> <ms-dns1 0.0.0.0> <ms-dns2 0.0.0.0>]
then it times out config requests and aborts
The net light is indicating searching for network and i'm using the PCB LTE aerial that the had comes with.
the wwan0 interface is created successfully and had an ip address but no packets will flow through the interface (ive used the interface selection feature of ping to check this)
the ppp0 interface gets created but no ip assigned
i have attempted the chat connect modifications i have seen suggested on other threads but that has not changed anything - i am in NZ, dont know if thats helpfull
QMI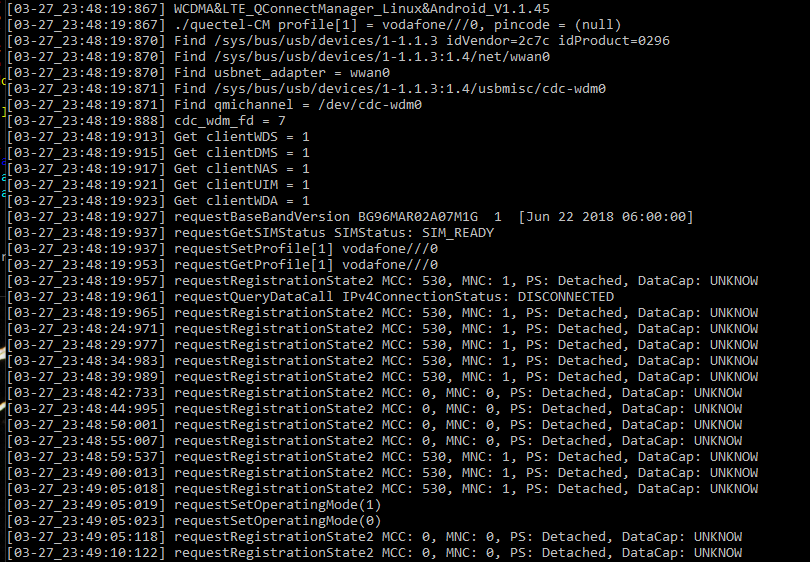 PPP

any help would be appreciated
Thanks